NEW Derwent Coloursoft Gift Sets
11/03/2013
---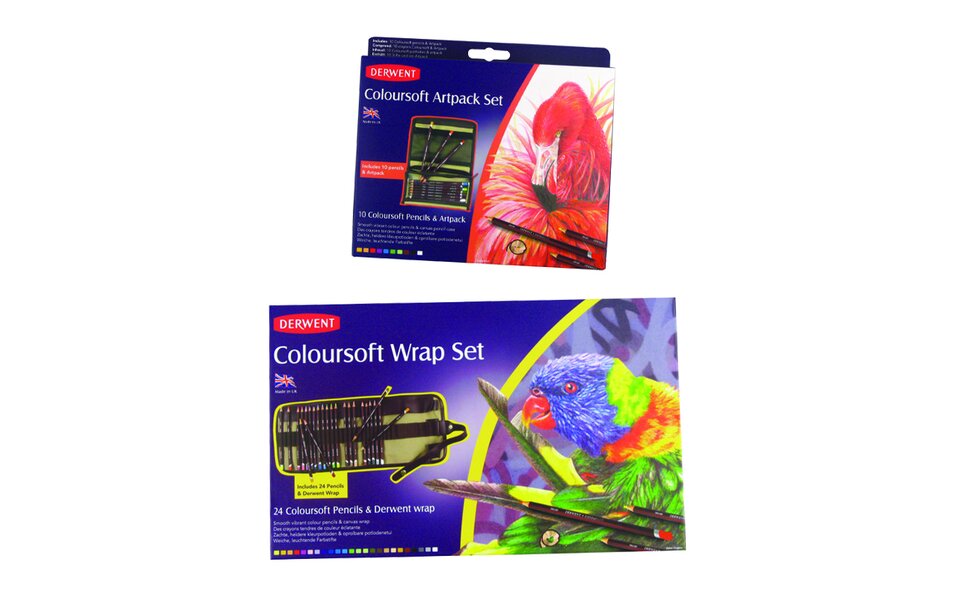 Superb pencils, practical storage, perfect gifts!
Superb pencils, practical storage, perfect gifts!

If you are looking for an affordable gift of superb colour pencils you can't go far wrong with this great Coloursoft Artpack set from Derwent which includes 10 Coloursoft pencils and an Artpack pencil case to store them in.
The Artpack features two storage areas, one for accessories and a transparent pocket for your pencils. Robust and compact, a great way to carry your at supplies around.

The pencils have a soft velvety strip, ideal for quick, dense application of bold, vibrant colour. They blend beautifully and are rich in colour and very versatile, so would make a great gift for any artist.

Or why not treat yourself to the Coloursoft Wrap set which includes a set of 24 quality Coloursoft pencils and Derwent's classic Pencil Wrap. This set includes a comprehensive colour range of 24 Coloursoft pencils.

The popular pencil wrap is a stylish and practical accessory with individual compartments to hold up to 30 pencils and accessories. Rolls up small and compact when traveling and rolls out flat for easy access to contents when you are out and about. This set is the ideal 'field kit' for the traveling artist.