NEW Derwent Traveller
06/02/2014
---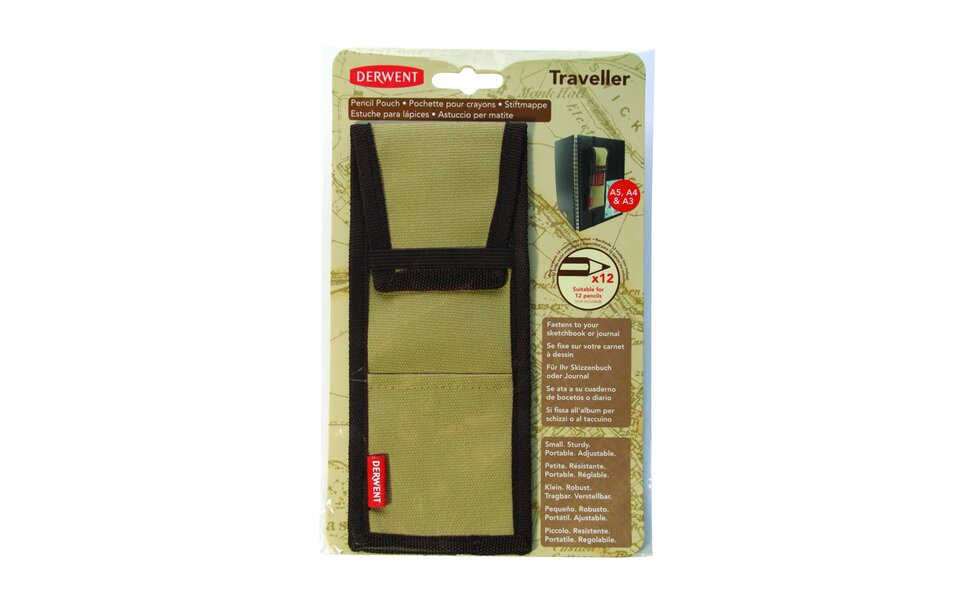 Travel light with tidy storage
Travel light with tidy storage

Secure your pencils to your sketchbook or journal with this pocket sized pouch.

Great for working outdoors, this sturdy pouch securely fastens to your sketchbook with an adjustable elastic fastening. Suitable for 12 pencils, the Traveller has two compartments to hold pencils and a flap which folds over and protects the tips.

It is easy to select the pencil you want whilst you work in your sketchbook.

Small, sturdy, portable, adjustable – perfect pencil storage!

Fits A5, A4, A3 sketchbooks.