New Derwent Blender Pens
07/03/2014
---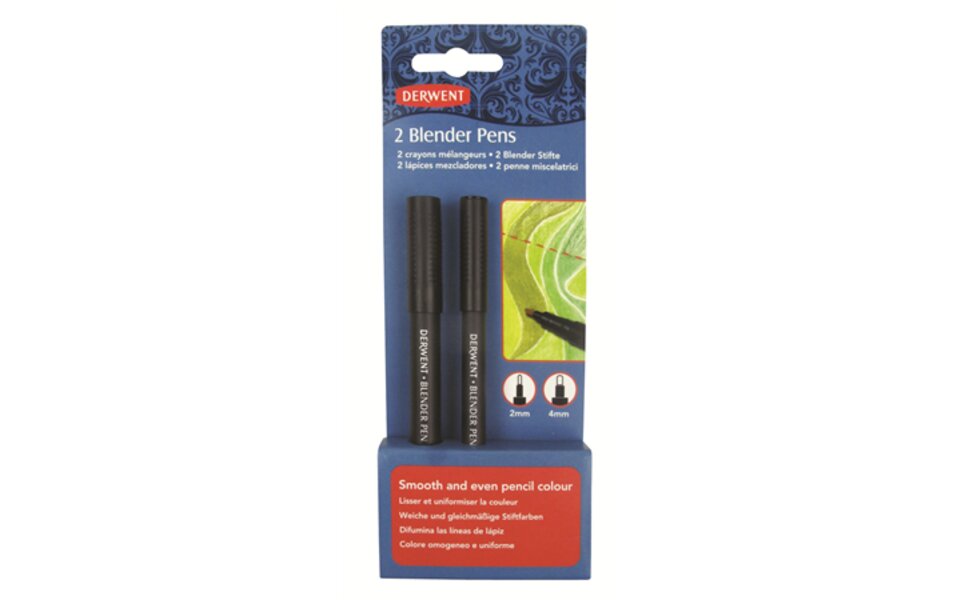 Smooth and even pencil colour. Derwent Blender pens are designed specifically for use with
Smooth and even pencil colour.

Derwent Blender pens are designed specifically for use with pencils; they allow the artist to blend away pencil lines, creating smooth and even colour. They are effective with both colour and graphite pencils. They come in a pack of two nib sizes; 2mm and 4mm bullet tip.

Gently apply over pencil work to smooth colour. Pencil can be layered over the top if required. Use the smaller nib for fine detail. Card makers find blender pens ideal for creating a smooth finish when colouring stamps.

Pack of 2 Blender Pens £3.49 RRP.