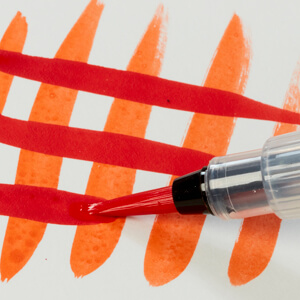 Layering
Due to its permanence once dried, Inktense doesn't wash away like watercolour so it can be worked over without affecting previous layers.
Available as pencils and in block form. Why not try our lettering set and wash set? Or, what about our 24 wrap or box sets for a perfect gift idea.
You'll be amazed at the vibrancy and versatility of Inktense, which can be used on paper, and even fabric or silk.