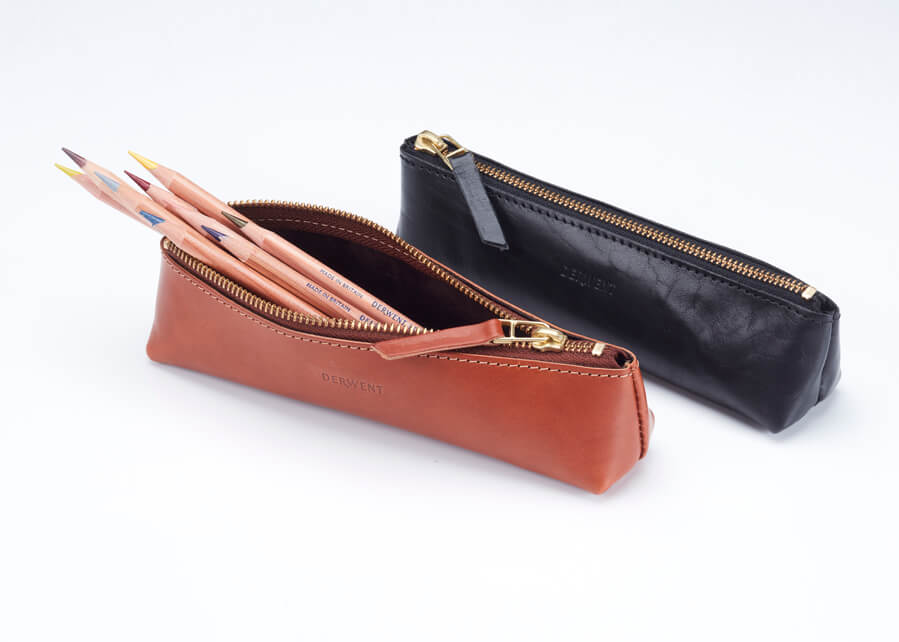 With a proud heritage dating back to 1832, our extensive range of high-quality art materials now includes a collection of exceptional leather pencil cases and wraps, for artists and professionals.
Available in smooth black or heritage tan leather, the suede-lined luxury Derwent Leather Pencil Case carries 16 pencils and is finished with a high-quality brass zip, with leather pull.
The Derwent Leather Pencil Wrap, also available in the 2 luxury leather options and lined with soft suede, offers a unique interior strap with brass stud, folded side aprons to safely accommodate 24 pencils of any size, secure integral pocket for accessories and brass buckle closure.